Process Serving
If you are looking for a process server, Firbank are here to help. Our Process Servers cover the whole of the UK, with over 25 Years of experience, assisting our legal and Solicitor clients. We always act with complete discretion to serve documents in line with your instructions. We are fully familiar with the laws and requirements of all courts in respect of the service of documents in the UK and ensure that service is effected professionally and on time.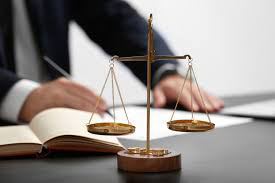 We offer same day collection of documents from your offices if required
In most cases we can usually serve within 24hours
We can offer competitive rates on bulk process
We make multiple visits for a fixed inclusive fee which is always agreed at the time of instruction
No additional fees are charged without your prior knowledge
We ensure the full Preparation of Affidavits – Certificates of Service, Statements of Service etc
Call us now on 0800 634 3019 or out of office hours: 07766 307545
to discuss your requirements and to see how we can best help you.
Process Servers
A process server requires a high level of legal knowledge to ensure the job is completed correctly. It is more than just handing a set of documents to another person, its about making sure the process is served correctly in every case. All of our process servers are regularly trained and updated on changes that directly affect the way in which they carry out their job in line with new legislations.
If the documents need to be served overseas, we are fully equipped to assist as we have a network of Process Servers in any country which is a member of the Hague Convention will have reciprocal arrangements in place to allow the documents to be served.

We are aware of and always work within these rules and requirements.
All our Process Servers will use all the direct methods allowable within the law to ensure that the documents are served to your exact instruction. Our many varied clients have been instructing us for over 25 years and they are always satisfied with the results and methods of our work.